So far, this year has been dragging.
Obviously with economy, nobody has the kind of money we would like to buy smoke or booze…so that has been rough.
Throw in the crazy weather (leaving us snowbound and without Propane because we couldn't get a delivery), getting thrown out of a bar during the Super Bowl (I don't care if his niece was in the show…Halftime sucked) and now I'm heading to LA.  We needed a shift in luck.
Well, it came.
Starting with Thompson Cigar.  You might recall THIS post where I invited the readers to "Like" a comment I made on their wall.  Well, you guys didn't disappoint, and we crushed the competition with 18 "Likes".  Tomorrow, Simon and I will draw the lucky name for the Gift Code….but in the meantime, take a minute to thank the sponsor Thompson Cigar Company by visiting their site and making a purchase.
All last week we had been doing good on the blog with viewers.  On average, get get between 100-125 unique hits a day.  Then came THIS story about Diosa Tequila.  Our hits went through the roof, with a total of almost 800 in one day alone.  I've requested samplers of the tequila for review, and I am really looking forward to see if the product is worth the hype.
So, things are really looking good going into Sunday….so I accompany Debi to go play Bingo.  I know, I know….Bingo?  She likes it, and it is at the local VFW….so I can get beer and try out my new "club" membership.  The outcome…Debi hits $120 and I hit $40.  EXCELLENT.
Going into my last work day before my trip to LA, I was thinking things couldn't get better.  Then I check my Email. 
Congratulations!  You are the winner of Four Roses: The Return of a Whiskey Legend at Tribute Books Reviews and Giveaways.

Tribute Books has giveaways if you spread the word for them.  You should check out their site and sign up.  HERE was my original tweet.
Sweet!!!!!!!!!!!!!!
Finally, I went out and checked my mail….lo and behold, I received a sampler box from JD CIgars of their Temptation Line.  I have died and gone to heaven.  I've been waiting for these for awhile and I am looking forward to them kicking off sales.
Overall, things are starting to look up……and I want to personally thank all the Sponsors, Contest Holders and my wife for turning this year around. 
As Charlie Sheen would say WINNER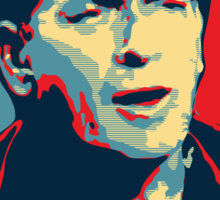 Cheers